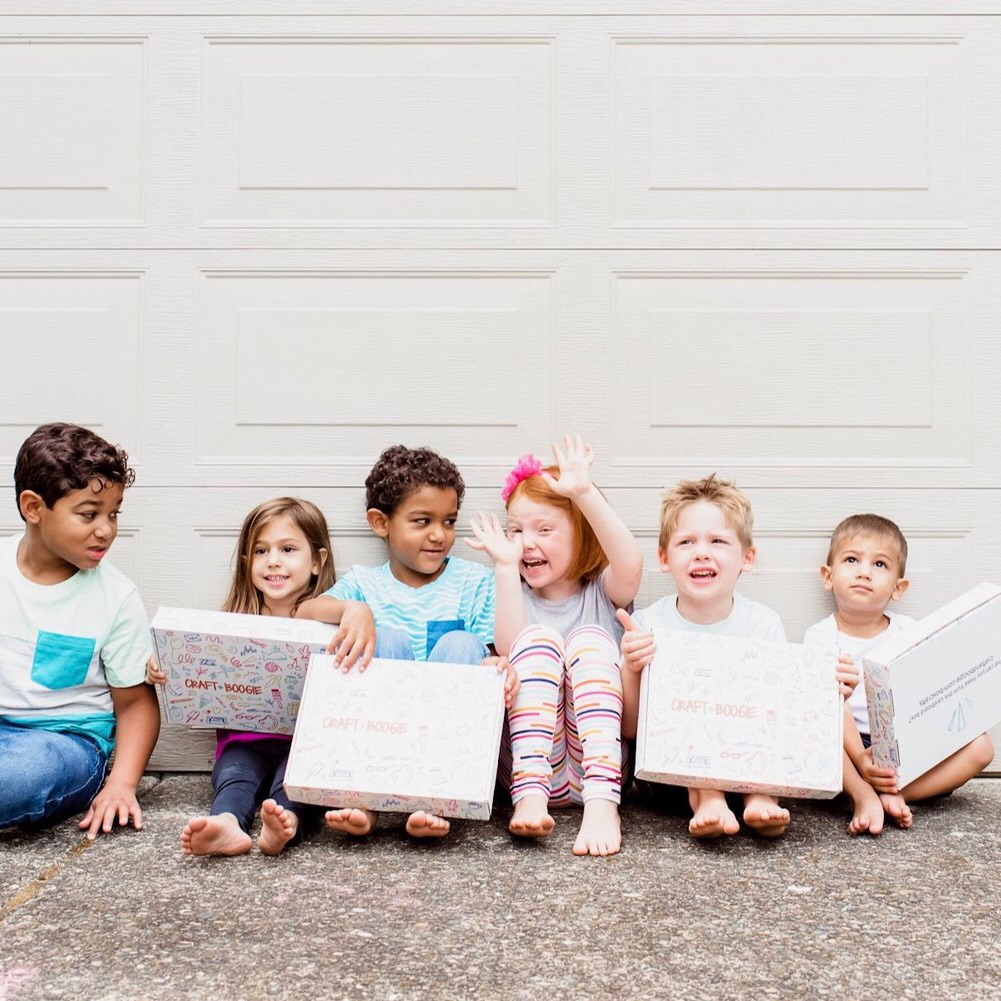 Donate a Craft Kit
With each $8 donation, we will make and ship a craft kit to a child in foster care.
Because arts and crafts enable healthy self-expression and can boost self-esteem in kids, foster parents with children between the ages of 3 and 8 qualify to receive a free craft kit from Craft + Boogie. But due to the overwhelming response to this program, there are currently hundreds of foster families on the waitlist to receive a kit.
We finance the materials and postage for these kits through the sales of our subscription products and Busy Kits. Currently, we are able to ship about 40 kits per month. With your donation, the number will grow.
Thank you for helping us bring joy to more kids who need it.
RECENT REVIEW
"I applied for one of your kits as a foster parent pretty much the moment it was announced (it was just by coincidence that I happened to see a post in a Facebook support group I'm a part of), and it arrived on Monday. The moment I told my foster son the package was for him, the smile on his face could have lit up a room. He delighted in exploring everything in the box and then choosing a project - his first choice was the bunny ears. He figured out how to make most of it on his own just from the pictures provided in the guide. An ocean of glue and a whole lot of patience later, he was gleefully hopping around the house with his bunny disguise, demanding that everyone else also take a turn with it. The sheer joy he got from this simple project is such a blessing, because life hasn't been (and probably won't be for some time) easy for this sweet boy. But he loves art and creating. So I want to thank you from the bottom of my heart for your generosity and for making this small blessing available to him and to other children in similar situations." —Leanne Thurman, 6/25/19