Host a spring cupcake decorating party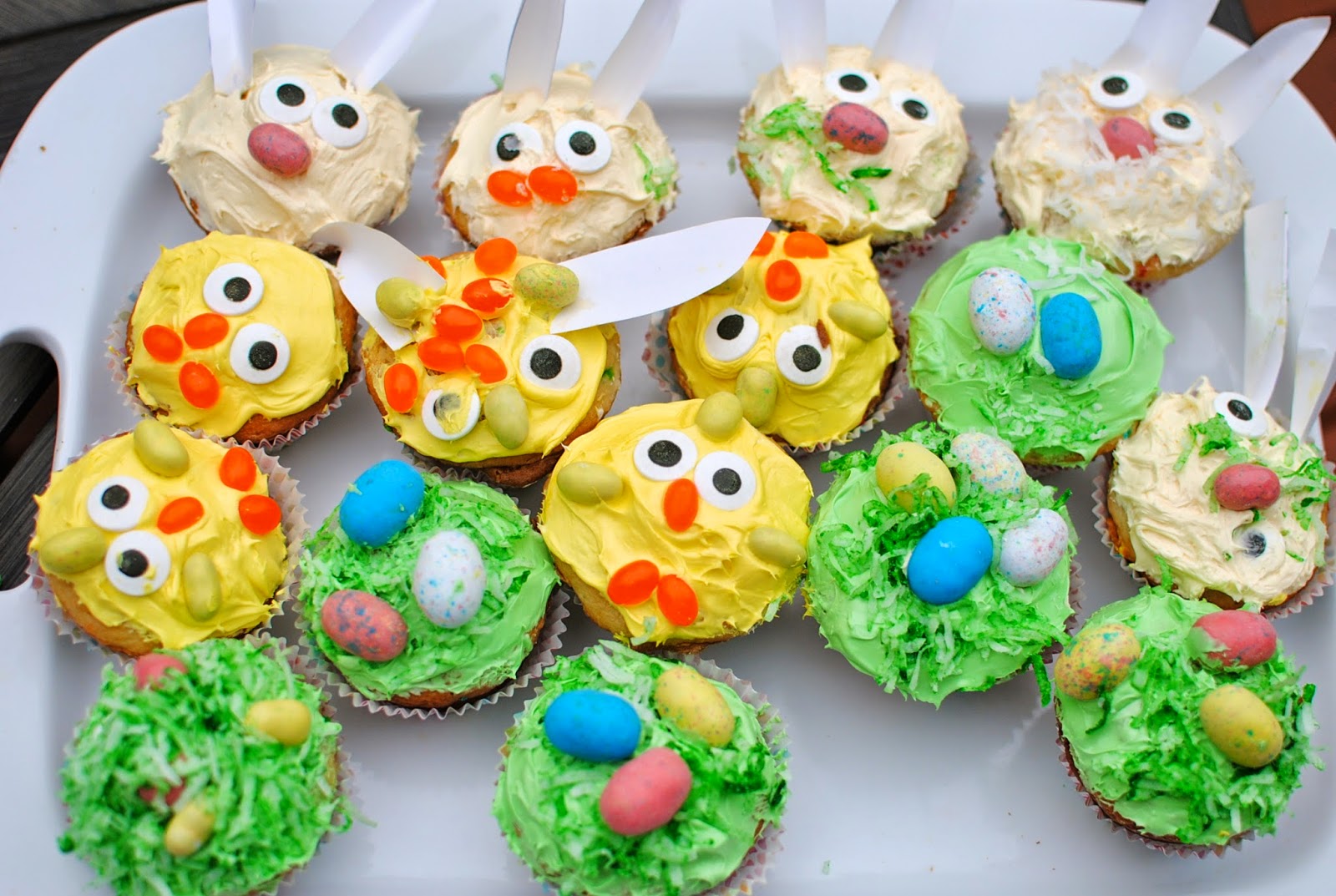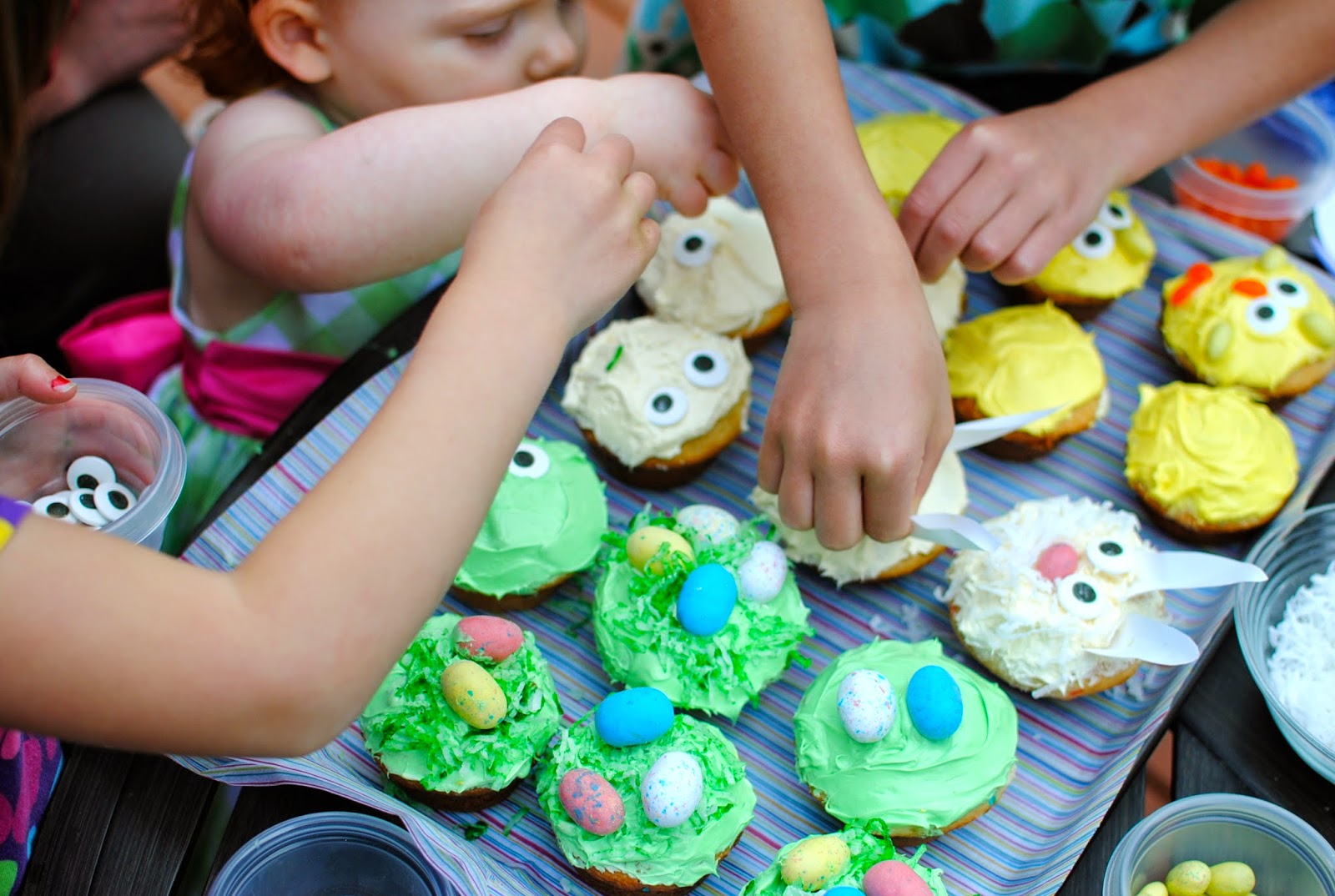 My mom is the creative genius from which everything I do stems. It was her idea to throw this little cupcake-decorating party for my kids and their cousins this year as a way to welcome spring. So clever and cute! She probably had a great Pinterest photo for inspiration—but as you can see, our end result was not quite Pinterest-worthy. I love that she didn't care how the cupcakes turned out. The point was to have fun—and needless to say, everyone did.
Here's how you can make your own cupcake bunnies, chicks, and nest eggs this spring.
YIELD
20-25 cupcakes
INGREDIENTS
For the cupcakes:
2 cups flour
1⁄2 teaspoon salt
2 teaspoons baking powder
1⁄2 cup butter, softened
1 cup sugar
2 eggs
1 cup milk
1 teaspoon vanilla extract
For the decorations:
Vanilla frosting
Green and yellow food coloring
Shredded coconut
Robin eggs candy
Edible googly eyes
Jelly beans
Paper bunny ear cutouts
DIRECTIONS
For the cupcakes:
1. Preheat oven to 375 degrees; line muffin cups with papers.
2. Cream butter and sugar until light and fluffy. Beat in eggs one at a time.
3. Add flour (mixed with baking powder and salt), alternating with milk. Beat well. Stir in vanilla.
4. Divide evenly among pans and bake for 18 minutes. Let cool in pans.
For the decorations:
1. Add green food coloring to 1/3 of the vanilla frosting. In a seperate bowl, add yellow food coloring to 1/3 of the frosting. Leave the last 1/3 white.
2. Add green food coloring to half of the coconut. Leave the other half white.
3. Spread frosting over cupcakes so you have even numbers of yellow, green and white.
4. To make bunnies, add edible eyes, paper ears, a pink nose, and white coconut ("hair").
5. To make yellow chicks, add edible eyes, an orange jellybean nose, and yellow jellybeans for feathers.
6. To make green nest eggs, add green coconut and Robin Eggs candies.