Five months down!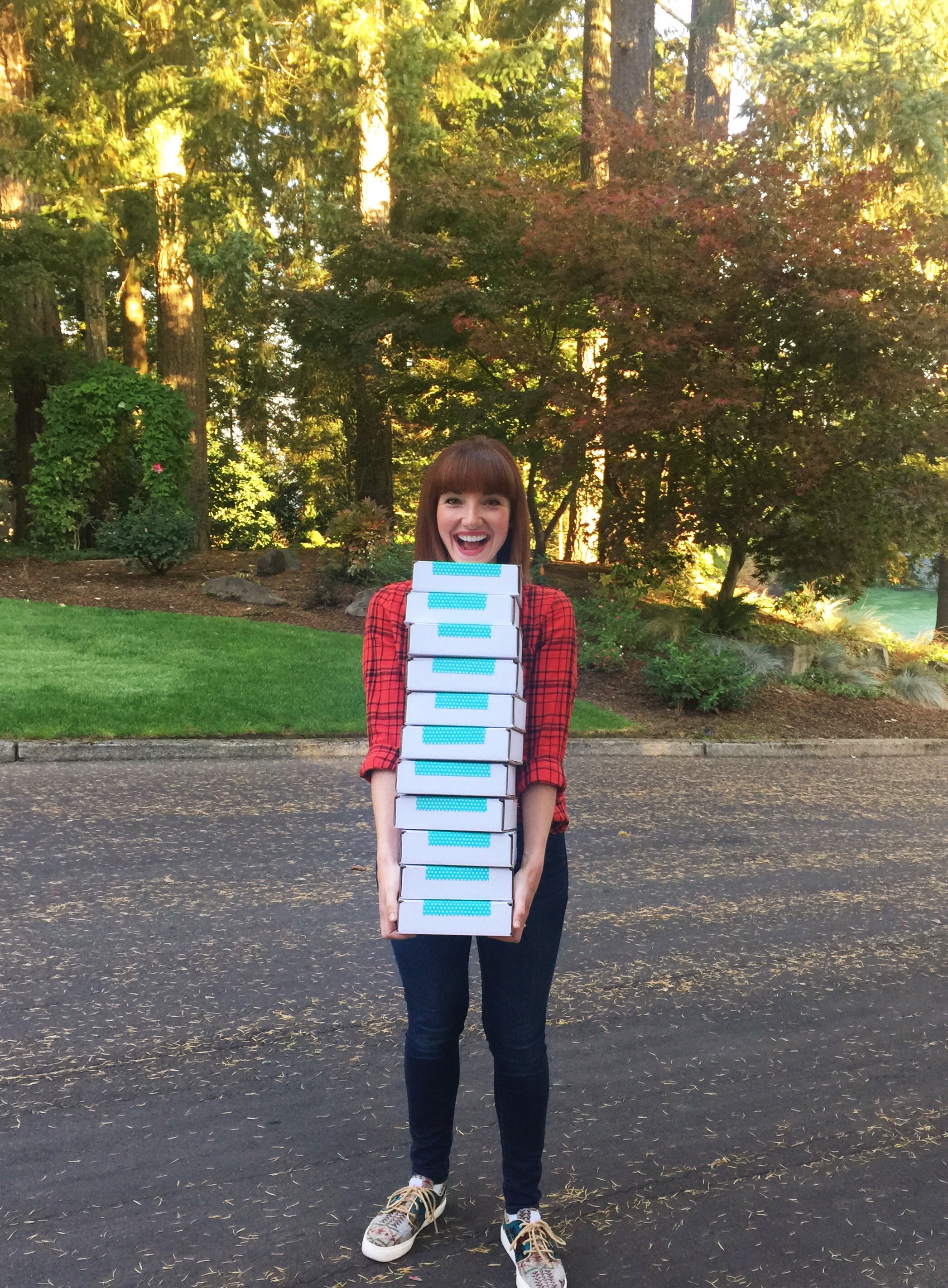 My adventure began five months ago. I was having coffee with a friend I hadn't seen in years. She was pregnant with her second child, and wanted to talk about balancing a career with being a mom.
"How do you do it?" she asked. That sparked an inspiring and powerful conversation about all working moms, and just how awesome they are.
Then we got to talking about this borderline obsessive thing I have with the holidays—the table decorations, the kids' crafts and games, the festive snacks. About how I stay up till midnight the night before a big holiday, decorating the kitchen, just to see my kids' faces light up the next morning at breakfast. (It was March, and my photos and videos of St. Patrick's Day were all over Instagram.) My friend said I needed to box up my holiday supplies and sell them at our company's farmers' markets.
She wasn't the first person to tell me this. Or the second. Or the third.
Before the next holiday, I sent an email to a bunch of coworkers to see if they'd be interested in something like this. I sold 25 boxes immediately. It was so much fun putting those Craft Kits together for my friends and family. And now that I get to make them for local foster families too, I'm loving it even more.